Podcast: Play in new window | Download
Subscribe: Apple Podcasts | Google Podcasts | Spotify | Android | Pandora | iHeartRadio | TuneIn | RSS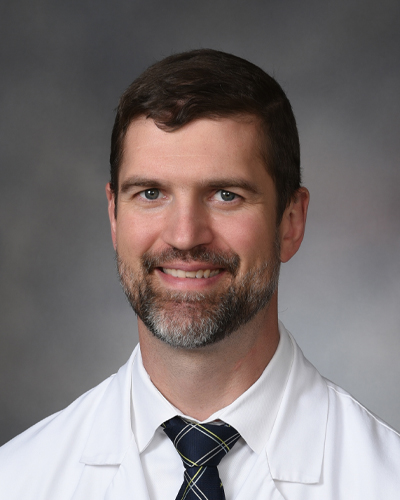 We learn about pancreaticoduodenectomy (the Whipple) with Michael Cavnar (@DrMikeCavnar), surgical oncologist at University of Kentucky, with a fellowship in Complex General Surgical Oncology from Sloan Kettering. He specializes in GI surgical oncology (liver, pancreas, stomach, etc), with ongoing research in GI stromal tumors and hepatic artery infusion pump chemotherapy.
Takeaway lessons
The Whipple involves an aggressive resection and reconstruction of pancreatic head tumors. Along with the head of the pancreas, the entire duodenum, the bile duct (up to near the entry of the cystic duct), the gallbladder, and usually the distal third of the stomach, along with the nearby lymph nodes, are all removed. There are then anastomoses at the small intestine, the bile duct, and the stomach.
The pylorus of the stomach is generally removed, but can be left in a pylorus-sparing Whipple. The benefit of this is not well-established.
It is almost always done for malignancy (or occasionally for other conditions like pre-malignant changes or pancreatitis with stricture). Mortality in high-volume centers is a few percent, and usually involves deaths in the first 90 days due to various complications more than death in the OR.
Hypotension in the first 24 hours is a poor sign, as it may lead to bowel ischemia, portal vein thrombosis, anastomotic ischemia, or other injuries to vulnerable areas. If getting behind on hemodynamics, consider holding an epidural if present.
NG tubes are often placed to around 55 cm. They should not be advanced or replaced by the ICU staff, as the stomach has been shortened, and advancing the tube may traumatize the anastomosis. Bilious gastric drainage is normal in anyone with post-Whipple anatomy. Patients will generally remain NPO for several days.
Patients will emerge with 1-2 surgical drains. Output should be serosanguinous (sparsely bloody at most), less than 200ml/hr or so. It may occasionally be lymphatic (clear to lightly serosanguinous), which can be somewhat higher volume. Output should not be bilious or feculent.
Early bleeding requiring surgical take-back is uncommon and usually obvious in the drains, unless they clot, which can occur. A pancreatic leak can also dribble onto the stump of the gastroduodenal artery, causing erosion, and subsequent bleeding usually tracks back up into the bowel lumen and hence GI bleeding.
Respiratory distress can be treated with oxygen or high-flow nasal cannula, but positive pressure (eg. BiPAP) should be used with caution and consultation with the surgical team, particularly within the first two weeks post-op, as aerophagy can apply pressure to the bowel anastomosis.
A leaking pancreatic anastomosis causing fistula will tend to marinate the gastroduodenal artery's anastomosis in pancreatic juices, creating a pseudoaneurysm; this can be managed early before it turns into massive hemorrhage. Any streak of fresh blood in the drainage should be considered a sentinel marker of this and immediately evaluated, usually involving CTA or pancreas-protocol CT. The treatment of choice is IR embolization and stent, not open repair.
Glucose control in diabetics will usually be worse post-operatively, both due to stress and due to removing a portion of the pancreas. SGLT inhibitors can cause strange metabolic effects as well if not fully washed out.
Exocrine pancreatic insufficiency can be discovered once feeding begins, usually manifesting as diarrhea (steatorrhea), and can be treated with pancreatic enzyme supplements.
A proton pump inhibitor should generally be used post-operatively.