Podcast: Play in new window | Download
Subscribe: Apple Podcasts | Google Podcasts | Spotify | Android | Pandora | iHeartRadio | TuneIn | RSS
The book
Buy the new textbook (Bryan edited, Brandon authored a chapter) here or on Amazon:
Concepts in Surgical Critical Care, First Edition
ed. Bryan Boling, DNP, ACNP; Kevin Hatton, MD, FCCM; Tonja Hartjes, DNP, ACNP-BC, CCRN, FAANP
The podcast
The second piece of our in-depth look at the management of right heart failure, with a focus on preserving peri-intubation hemodynamics using the SAVIOR protocol—featuring its co-creator, anesthesiologist and intensivist from the University of Kentucky, Habib Srour. Check out part 1 here.
Takeaway lessons
You don't want to intubate patients with right heart failure, but if you do, you don't want to do it in a hurry; a well-prepared approach will be far safer. That means doing it at the right time, not sooner and not later, and making what preparations you can before they're needed.
Using awake intubation to gently transitioning from spontaneous breathing to mechanical ventilation via up-titration of pressure support (starting at zero) offers a gradual, reversible approach.
Sedation is often not needed for intubation. The KPET rule gives guidance if desired, but really only applies in isolation; combining drugs creates synergy in their effect and less is often needed.

1 mg/kg ketamine
2 mg/kg propofol
.3 mg/kg etomidate
4 mg/kg thiopental
Resources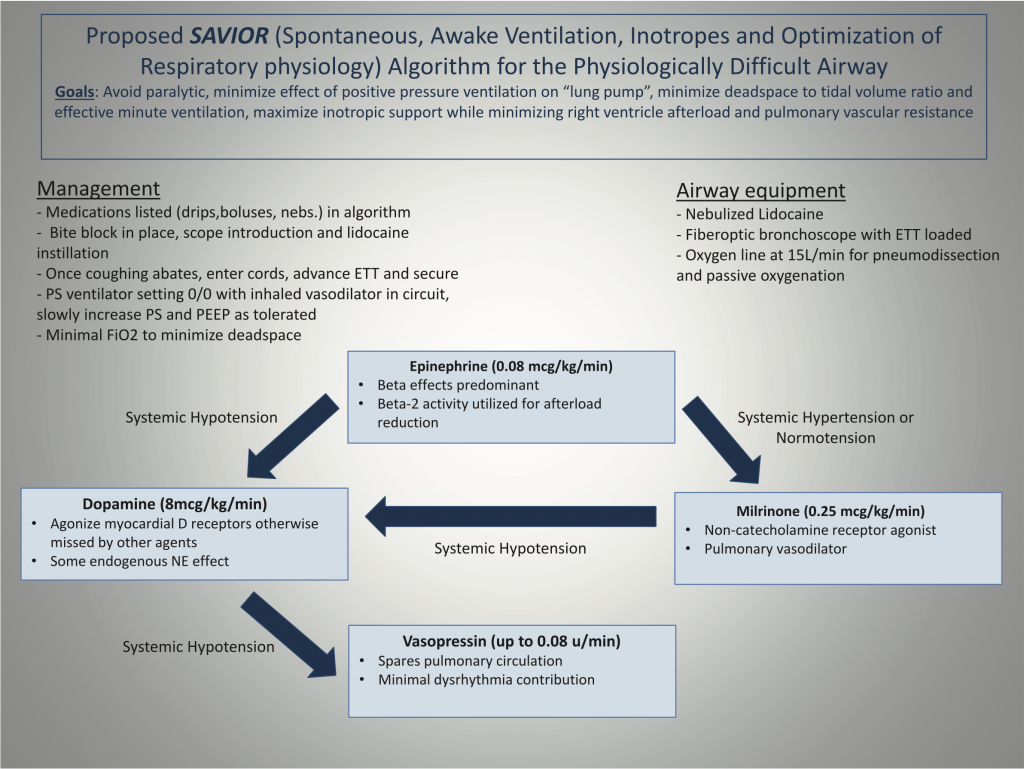 References